All Around Cowgirl!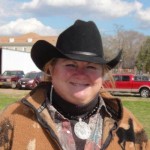 About Libby Shackelford
AQHA Professional Horseman, mother, wife, lover of horses, equine trainer, instructor and volunteer for over 30 years. Known as Ms. Libby to a host of horse folks and young riders. Proud leader of an incredible barn family in Montevallo, Alabama, at Carousel O Breeds farm.
Sign up to receive our newsletter!